Containing true absurdities with a predictive element pertaining to natural and human cycles in a single Earth rotation of the sun; relevant and helpful in orienting a newcomer through charts, graphs, articles, anecdotes, and illustrations
The District Almanac is a collaborative artists' book created by second year graduate students in the Art and Book M.A. Program at the Corcoran College of Art and Design, and published by Marginalia Press. The book was designed, conceived, and executed by the students in the Fall of 2012, under the guidance of instructor Sarah McDermott. The group extends creative liberties to the format of a traditional colonial almanac to explore current themes of shifting city landscapes and demographics, local gardening habits, and extreme weather patterns. The almanac begins with a series of calendars containing daily insights, has a mid-section interactive map with removable inserts, and then transitions into anecdotal articles and abstract hand sewing at the fore edge, and is encased in a wrap-around cover printed on handmade paper produced at the Salisbury Studio in Floyd, Va. Combining observation and research with imaginative interpretation, the book is a lovely and surprising mélange of the evolving city.

Contents include:
Sun and Moon Schedules for the Twelve Months of the Year
District Exploration Map with Explanatory Overlays
Tidal Chart & Lunar Schedule
Correlations Between Combined Sewage Overflow & Affordable Housing
Suggested Planting & Blooming of District Annuals & Vegetables
Anecdotes Regarding the Cornflower, the European Starling, Herons & Swamps
Capitol Cranes & Construction
Top 6 Places You'll See New Street Art in 2013
The Swamp that Lurks Beneath

Hahnemühle Ingres and Sakamoto paper, with transparent vellum map inserts. Letterpress printed from metal type and polymer plates using Caslon and Lightline gothic typefaces. Screenprint and lithography on select folios. handmade cotton/abaca paper cover.

By Christy Ball, Marjorie Devereux, Li Pallas, Jennaway Pearson, Sydney Reisen, Maria San Martin,
Whitney Stahl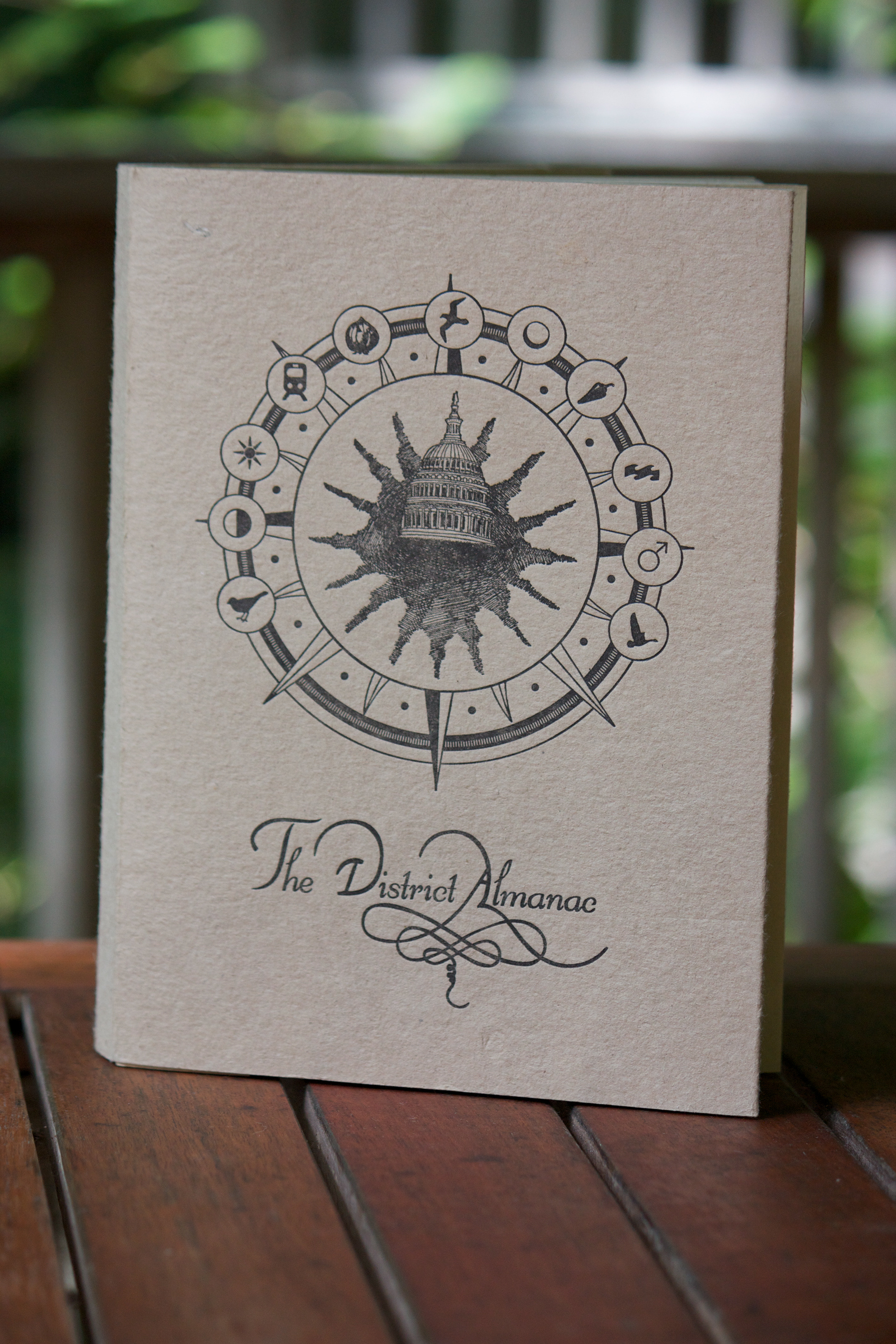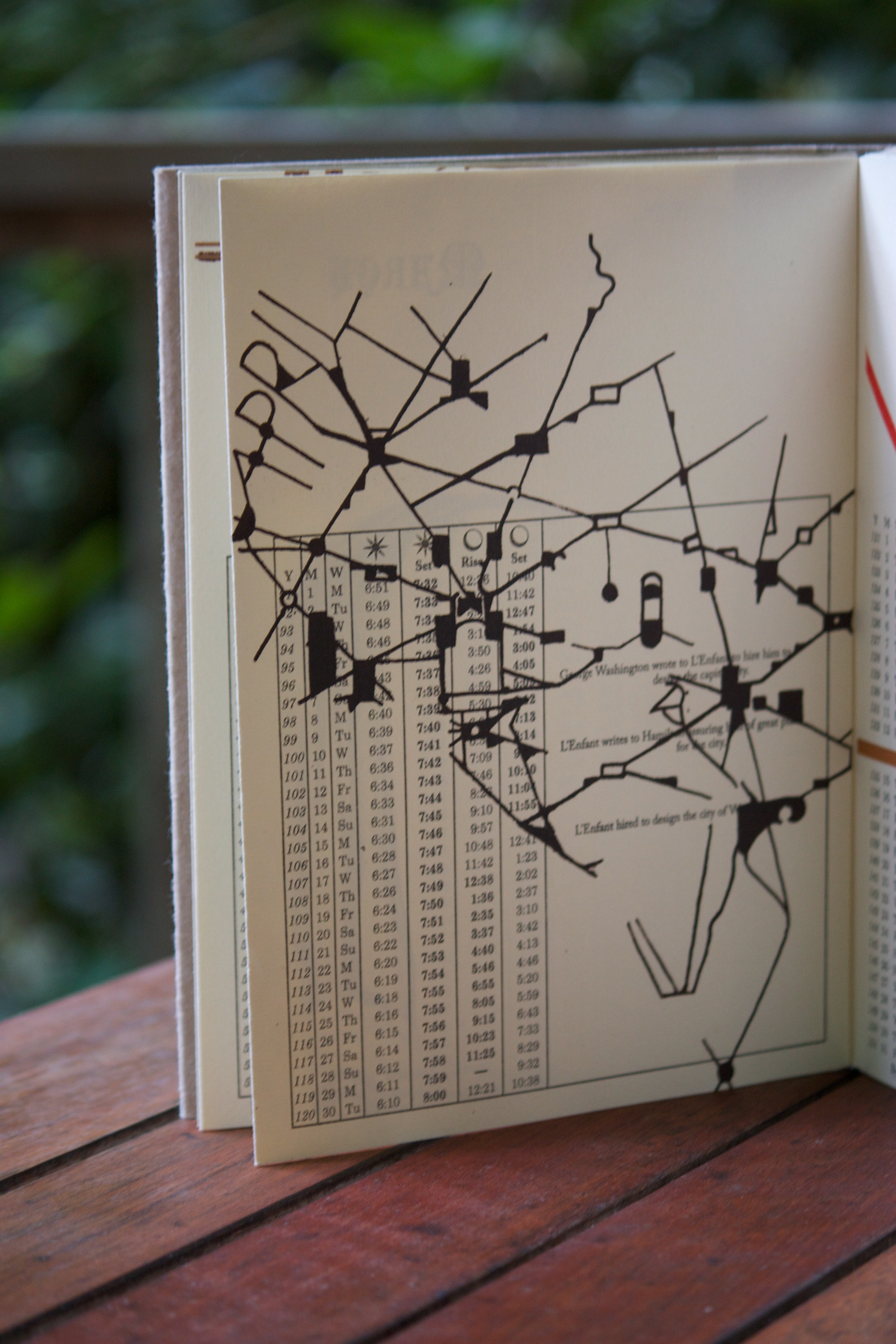 farmer's market and grocery store overlay above the different quadrants of dc
cut out of washington dc above a swampy lithograph